100% natural, free-flowing hotspring water protected by yumori.
Above all else, the biggest attraction of Dake Onsen is that you get to enjoy 100% natural, free-flowing hotspring water.
At mt. inn, we have prepared two types of baths, a hot bath and a lukewarm bath. We adjust the water temperature by changing the volume of hotspring water only. We do not heat the water or add tap water, so guests can enjoy the maximum benefits of a natural hotspring bath. Take your time to slowly enjoy the hotspring water of Dake Onsen which has a reputation for giving users beautiful skin.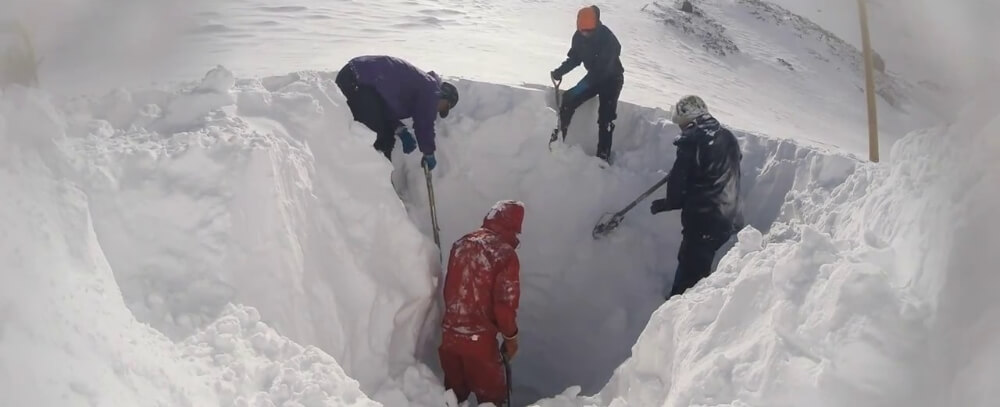 One of the few "acidic springs" in Japan
Dake Onsen is an acidic spring which is considered rare even in Japan. It has a reputation for giving users silky smooth skin.
The hotspring water is drawn from its source in Mt. Tetsuzan, halfway up Adatara mountain range, using the natural pull of gravity. The local yumori (traditional hotspring keeper) are the people who protect the "longest drawn bathwater in Japan" which is transported over a distance of 8km. It is thanks to the hard work of these people who protect the hotspring source under harsh conditions that everyone gets to enjoy this hotspring bath for beautiful skin. We hope that knowing the story behind the hotspring will give you an even greater sense of mellow comfort when you come here to enjoy the hotspring.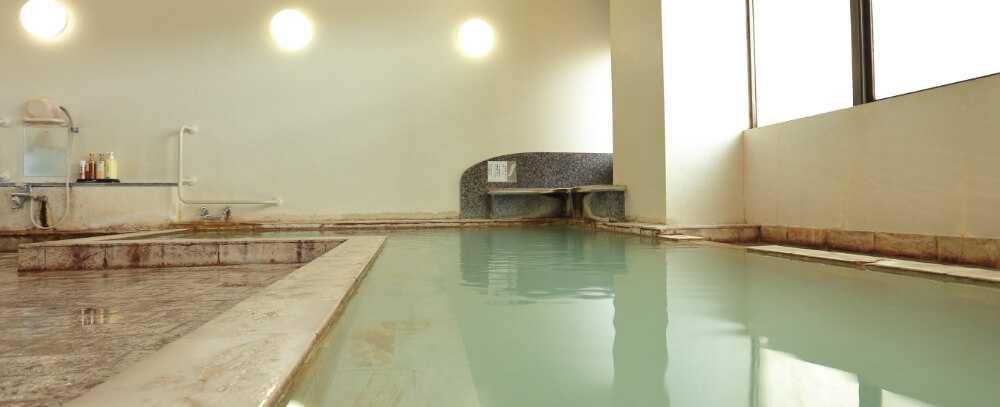 Type of hotspring
The hotspring here is of the acidic type, which has been known since ancient times for its therapeutic properties. Guests who choose longer stays with us will be able to get a greater sense of the effects of the hotspring.
Indications
Nerve pain
Muscle pain
Joint pain
Motor paralysis
Chronic digestive diseases
Poor blood circulation
Fatigue
Health improvement
Chronic skin ailments
Day trip visitors
Usage of the bath for day trip visitors is 600 yen for adults and 300 yen for children.
Notice about usage of the hotspring bath|Tattoo OK
We receive a large number of foreign guests, and it is our policy to embrace diverse cultures, including the use of bathing suits and fashion tattoos, so as to have as many guests as possible enjoy our 100% natural hotspring bath.