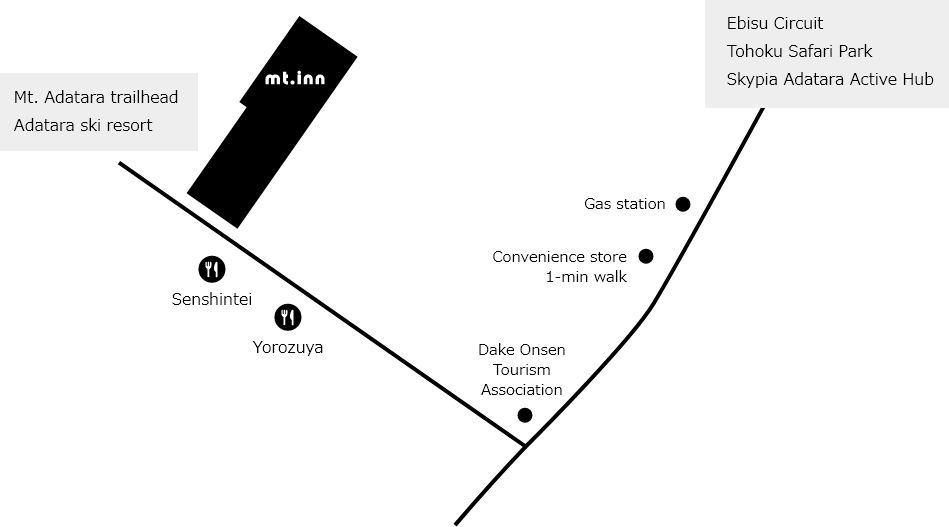 MT.CLIMBING &
TRAILRUN &
SNOW SPORTS
Mountain climbing, trail running and snow boarding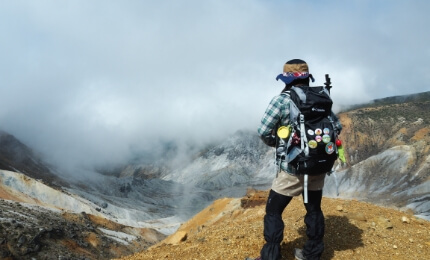 Mt. Adatara trailhead (100 Famous Japanese Mountains)
The trailhead is a 10-min drive from the hotel. With an elevation of 1,700m, Mt. Adatara is considered a low mountain but climbers will be rewarded with spectacular views of a volcanic crater at the top. It takes about 1.5 hours to get to the peak if you use the ropeway. Everyone including families, the elderly or people on a corporate team-building outing will enjoy a trip to the peak. Arrangements can be made for a mountain guide.
> http://amgn.jp/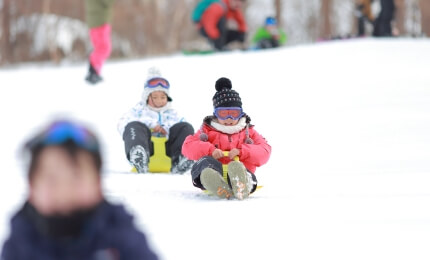 Adatara Ski Resort
TOURING & CYCLING
Motorcycle touring & cycling Bandai-Azuma Skyline
A scenic route leading out to Mt. Bandai which has been chosen as one of the 100 Scenic Roads in Japan. Driving enthusiasts can enjoy breath-taking scenery along the winding road that rises and falls with the terrain.
DRIFT CAR RACING
Drift car racing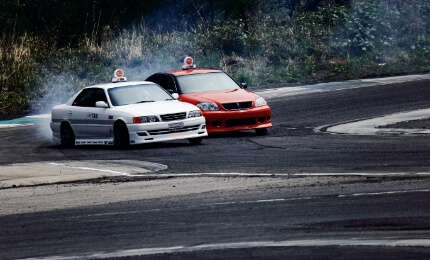 Ebisu Circuit
The Ebisu Circuit, a mecca among drift racing lovers, is a 10-min drive from the hotel.
>Ebisu Circuit
BOULDERING &
SKATEBOAROD &
SLACKLINE
Bouldering, skateboarding and slacklining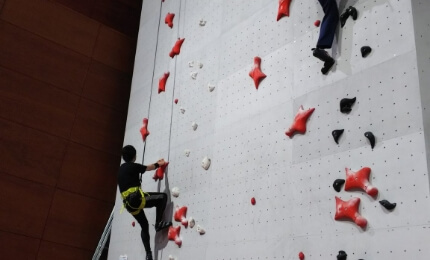 SAAP Skypia Adatara Active Hub
FOOD
Restaurant/Izakaya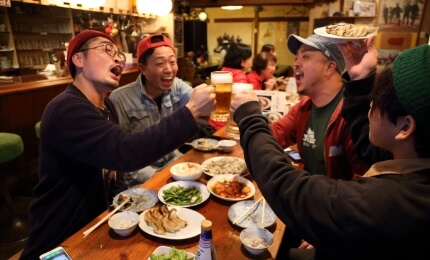 Yorozuya
Izakaya (Japanese pub) just a 30-sec walk away where you can enjoy ramen and set meals.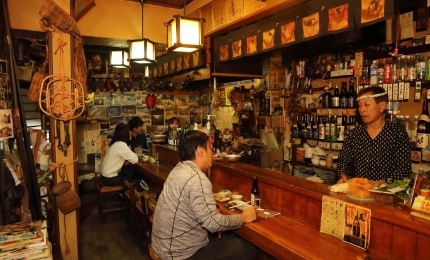 Senshintei
Izakaya with nostalgic décor just a 30-sec walk away where you can enjoy meals prepared using local ingredients.
OTHER
Others Tohoku Safari Park
Tohoku Safari Park, the savannah of Tohoku, is just a 10-min drive away. You can see rare animals such as the white lion and the white tiger.
>Tohoku Safari Park