Services & Facilities
We offer a variety of services and facilities specially for guests who are outdoor activity enthusiasts. As Hub, Gateway and Starting Line, we will be waiting for your return at the end of each day.
CAFE & BAR
Café & Bar
We serve a variety of beverages including chilled draft beer, local Nihonmatsu sake and original aromatic coffee. This corner where easy-listening, rhythmical music is played in the background is the face of our hotel. Please feel free to use this corner as a hub where global meets local and as a place to chill out with friends.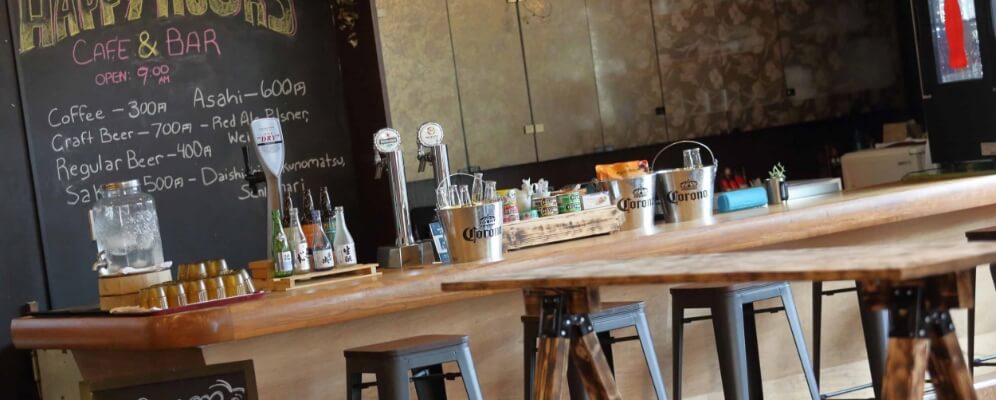 ACTIVITY HUB
Activity Hub
This is a space that will raise the spirits before guests embark on an activity. It can be used for various purposes as a communication space on outdoor activities such as map reading and pre-climb briefing or preparing and renting equipment before and after an activity.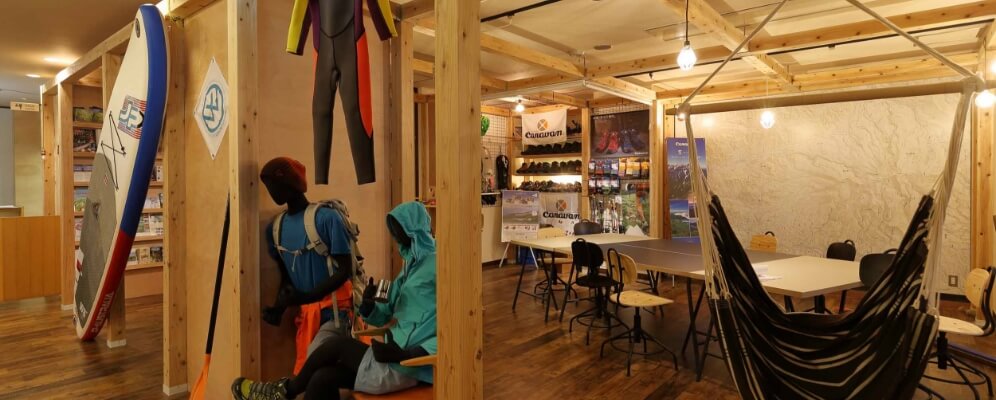 D.D.R. Mt. ADATARA
Driving simulator
We have a driving simulator room. We are proud to say that mt. inn is the only hotel in the world that has a professional driving simulator. You can enjoy a selection of 500 car models and 200 courses from the Ebisu Circuit nearby to the Monaco Circuit that is every racer's dream. This is made possible under a franchise with a driving simulator company D.D.R.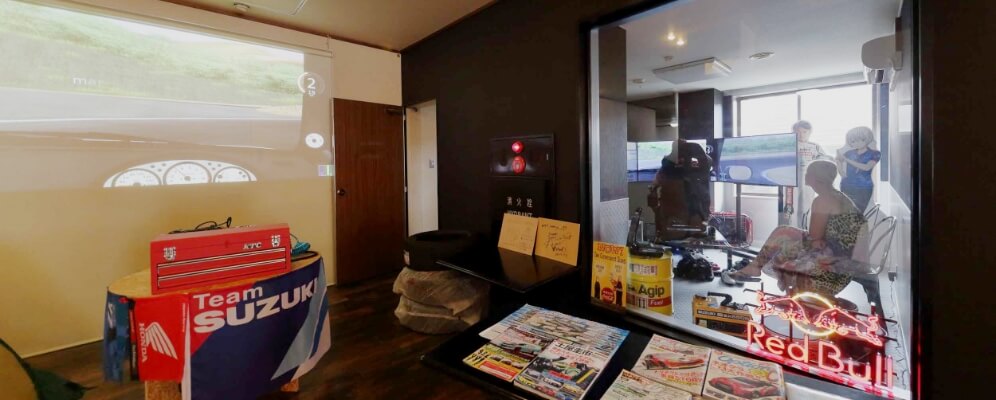 EAT IN
Guest cooking area
We have a kitchen for guests who prefer cooking by themselves on longer stays. It is equipped with simple cooking equipment including a refrigerator, an IH stove, a microwave oven and a sink. Guests can bring their own cooking ingredients.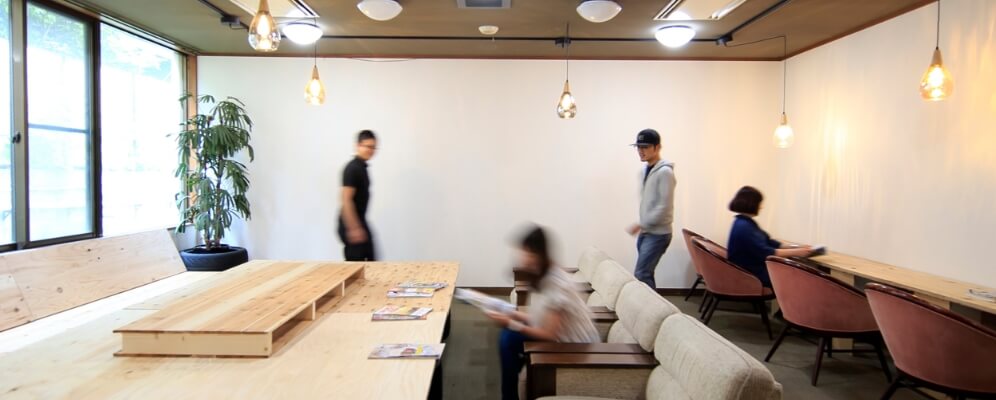 Free Wi-Fi

All rooms have free Wi-Fi.

LAUNDRY

Washing machines and dryers are free of charge. Laundry detergent is available for purchase.

SMOKING SPACE

There is a smoking area and a cigarette vending machine.

KIDS SPACE

There is a kids' corner where children can play.