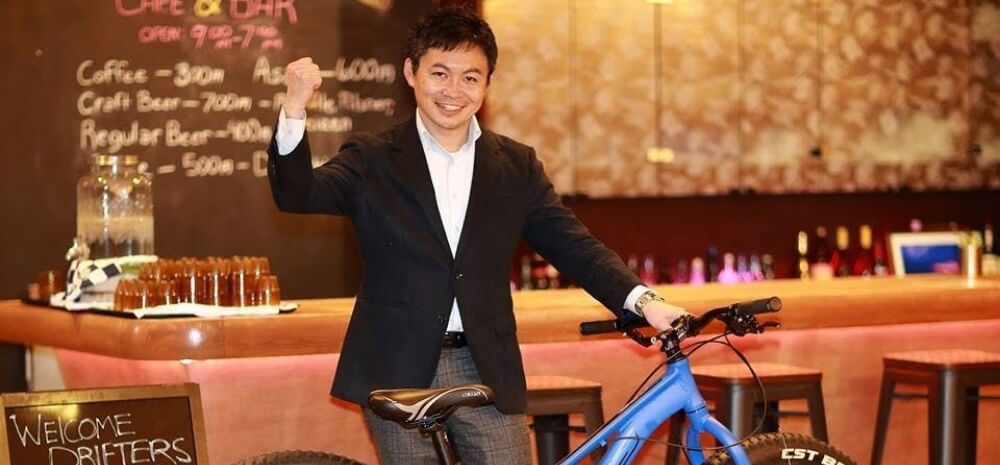 Calling all fun-loving people! Let's revitalize the local community in this hotspring hotel for outdoor activity lovers.
President of mt. inn.co.jp
Yasutaro Suzuki
mt. inn is located in the center of Dake Onsen which has a long history. Our hotel was established on April 1, 2019, the day that marked transition from the Heisei era to the Reiwa era.
We set up this hotel with an earnest wish to "enrich the local economy and revitalize the local community through a fusion between the traditional ryokan business and modern outdoor activities."
We believe that it is only when we are actually fulfilling our function as HUB, GATEWAY and STARTING LINE that we can contribute to the prosperity of Dake Onsen and the local community. We hope you will give us your support in making our dream come true.
Vision

Calling all fun-loving people!

To serve as the HUB, GATEWAY and STARTING LINE for guests from around the world who love outdoor activities.

Mission

We aim to revitalize the local community through business.

Value

We believe in...

Staying healthy and energetic in both mind and body.
Getting "adequate exercise" and "good quality sleep," taking "well-balanced meals" and setting aside "time for relaxation".
Giving priority to bringing smiles to the faces of our guests, giving them satisfaction and a memorable experience. This will definitely lead to profitable returns later.
Continuing to take on challenges. We will stay alert and keep half a step ahead of the times. We will keep on facing challenges until we succeed without fear of anything.
Acting as one team. We help stretch each other's strengths and make up for each other's weaknesses. In this way we maximize the strength of the team to achieve victory.
Maximizing profit. We will continue to maximize sales and minimize expenses.

Promise

We are committed to each and everyone of you. We will continue to help you achieve happiness in both the physical and mental aspects.
Company profile
Company name

mt. inn.co.jp
Representative

Yasutaro Suzuki
Address

1-7 Dake Onsen, Nihonmatsu-shi,
Fukushima 964-0074
Telephone